Our Laser Cut website offers an extensive range of laser cut photo examples that will inspire your next project.
Our years of experience and expertise give us the skillset to bring your ideas to life and create virtually any design you can imagine. Take your time to explore our diverse collection of laser cut photos, allowing you to discover the ideal design that aligns with your creative vision.
Click the button below for a customized quote and take the first steps to bring your vision to life.
Mulholland
Laser Cut Center
With 28 years of experience, Mulholland Laser Cut Center is California's premier provider of aluminum laser cutting services. Based in California and proudly made in the USA, our state-of-the-art facility offers laser cutting capabilities in a wide array of colors and finishes.
From precise and intricate designs to bold and eye-catching creations, our expert team can transform aluminum into stunning works of art. Not only do we provide top-notch laser cutting services, but we also offer professional installation to bring your vision to life. At Mulholland Laser Cut Center, we are dedicated to providing exceptional quality, craftsmanship, and service every step of the way.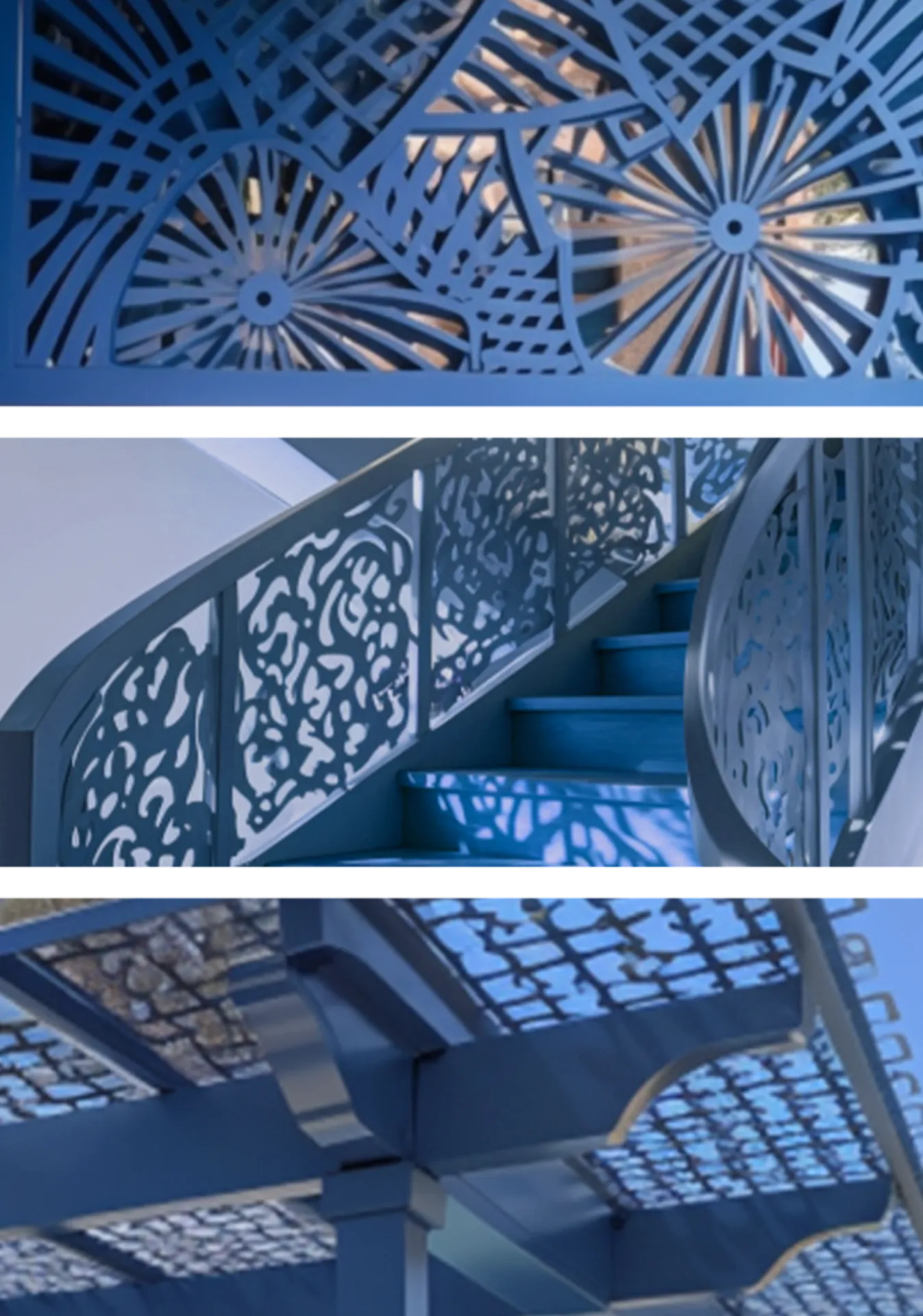 Discover the Perfect Solution
for Your Needs
Leave Your Details and Expect a
Prompt Call Back from Our Team.
What Our Customers Are Saying
George and Ivan replaced 4 of our side gates. They were extremely professional and efficient. Once finished they took the time to walk us through all the features. Overall we had a great experience and we'll definitely hire them again for any future projects.
Jorge and Ivan are an excellent team. They communicated well with me and help insure I was happy with the installation
Alex and Robert did an amazing job with our gate installation. They were very professional and answered all of our questions. We happy with our gate!
George & ivan did such a fantastic job we could not be more thrilled!!!!!!
Ivan and George provided an excellent service. We will highly recommend them
George and Ivan were very professional and courteous. They did an excellent job. Looks great. Also very thorough in explaining the gate operation.
Even with a tiny hiccup/delay, we had a great experience with Mulholland. Everyone was kind, professional, and punctual. Our sales person Ori was there for any questions we had. And our installers Harut and Romero did excellent work.
George and Carlos did a great job on install, everything was communicated clearly and the installation of our gates is beautiful!
Carlos, Jorge, did and amazing job and it looks incredible and makes my house look even more high end. 10 out of 10. Highly recommended them.